The First Ladies National Historic Site is located less than a mile from the McKinley Monument.
During her residency in Washington, D.C. Mary Regula, wife of Ohio congressman Ralph Regula, spoke regularly about the nation's first ladies. Recognizing the paucity of research materials available she created a board to raise funds and for a historian to assemble a comprehensive bibliography on American first ladies. From these inspirations came a National First Ladies' Library, established in 1996, and the First Ladies National Historic Site.
The site was established in 2000 to commemorate all the United States' first ladies and comprises two buildings: the Education & Research Center and the Ida Saxton McKinley Historic House just a block away.
The purpose of First Ladies National Historic site is to preserve, interpret, and honor the role and history of  the 49 First Ladies for the benefit, inspiration, and education of the people of the United States, and to provide global public access to information about how the accomplishments of America's First Ladies shaped our nation's history.
Role: The role of the First Lady (Ladies) changes to reflect the times in which she (they) serves.
Impact: The First Ladies of the United States of America have an impact across a broad spectrum of the political and social history of our nation.
Personal Life/Public Image: As women in an extraordinary situation, individual First Ladies rely on their personal interests, abilities, and experiences to define their presence in the public forum, while maintaining private lives.
First Families: The Saxton McKinley family home provides an opportunity to explore the public and private lives of the first family
Notably not all first ladies were the wives of presidents. Some presidents were unmarried, widowed, or married with wives that are not interested or able to do the job. In those situations, a sister or daughter would often fill in. The position of first lady comes with no official responsibilities. This has allowed many first ladies the freedom to attach themselves to a cause of their choosing.
Over 49 women have held the role of First Lady as of 2021.  However, not all those who have served as a first lady were spouses to the presidents. If the president was a bachelor or widower, or if his wife was unable or unwilling to perform the role, other female relatives or friends were called upon to carry out the first lady's official duties; thus, there have been more first ladies than presidents.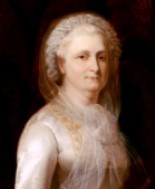 Martha Washington
Wife to President George Washington
1789-1797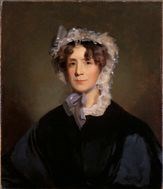 Martha "Patsy" Jefferson Randolph
Daughter to President Thomas Jefferson
1801-1809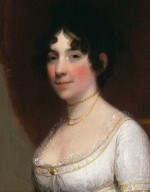 Dolley Madison
Wife to President James Madison
1809-1817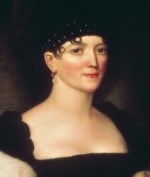 Elizabeth Monroe
Wife to President James Monroe
1817-1825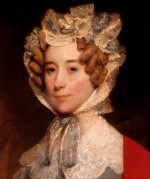 Louisa Adams
Wife to President John Quincy Adams
1825-1829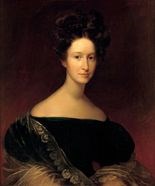 Emily Donelson
Niece to President Andrew Jackson
1829-1834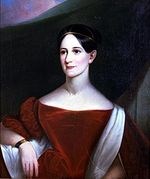 Sarah Jackson
Daughter-in-law to President Andrew Jackson
1834-1837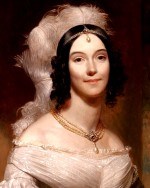 Angelica Van Buren
Daughter-in-law to President Martin Van Buren
1838-1841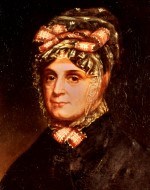 Anna Harrison
Wife to President William Henry Harrison
1841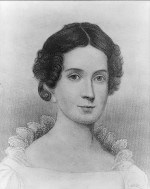 Letitia Tyler
Wife to President John Tyler
1841-1842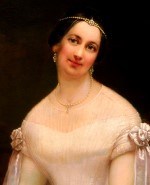 Julia Tyler
Second wife to President John Tyler
1844-1845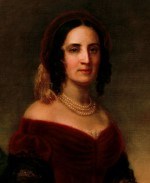 Sarah Polk
Wife to President James Polk
1845-1849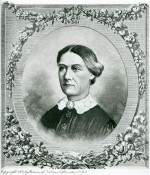 Margaret Taylor
Wife to President Zachary Taylor
1849-1850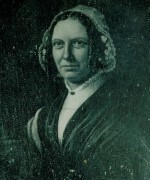 Abigail Fillmore
Wife to President Millard Fillmore
1850-1853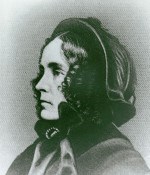 Jane Pierce
Wife to President Franklin Pierce
1853-1857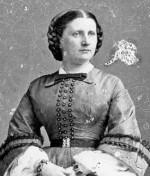 Harriet Lane
Niece to President James Buchanan
1857-1861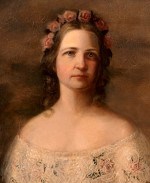 Mary Lincoln
Wife to President Abraham Lincoln
1861-1865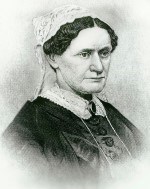 Eliza Johnson
Wife to President Andrew Johnson
1865-1869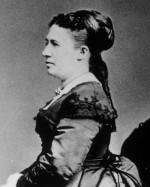 Julia Dent Grant
Wife to President Ulysses S. Grant
1869-1877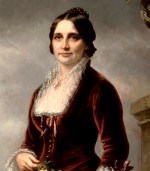 Lucy Hayes
Wife to President Rutherford B. Hayes
1877-1881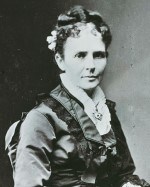 Lucretia Garfield
Wife to President James A. Garfield
1881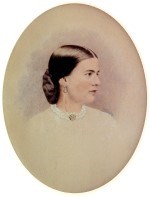 Ellen Arthur
Wife to President Chester Arthur
1881-1885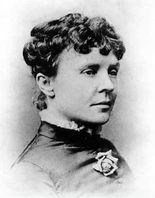 Rose Cleveland
Sister to President Grover Cleveland
1885-1886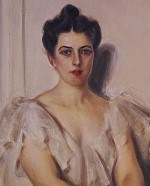 Frances Cleveland
Wife to President Grover Cleveland
1886-1889
1893-1897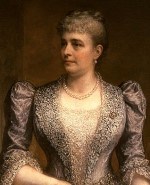 Caroline Harrison
Wife to President Benjamin Harrison
1889-1893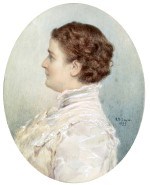 Ida McKinley
Wife to President William McKinley
1897-1901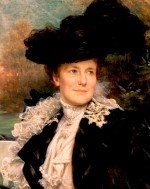 Edith Roosevelt
Wife to President Theodore Roosevelt
1901-1909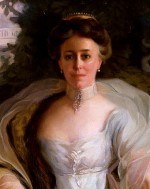 Helen Taft
Wife to President William Howard Taft
1909-1913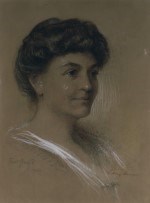 Ellen Wilson
Wife to President Woodrow Wilson
1913-1914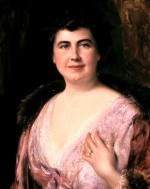 Edith Wilson
Second wife to President Woodrow Wilson
1914-1921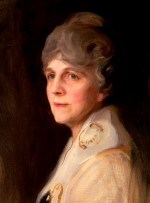 Florence Harding
Wife to Warren G. Harding
1921-1923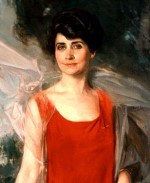 Grace Coolidge
Wife to President Calvin Coolidge
1923-1929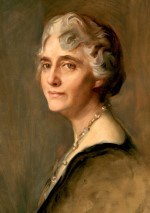 Lou Hoover
Wife to President Herbert Hoover
1929-1933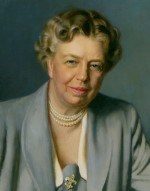 Eleanor Roosevelt
Wife to President Franklin D. Roosevelt
1933-1945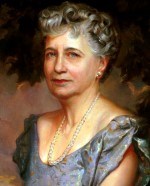 Bess Truman
Wife to President Harry S. Truman
1945-1953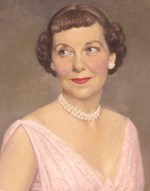 Mamie Eisenhower
Wife to President Dwight D. Eisenhower
1953-1961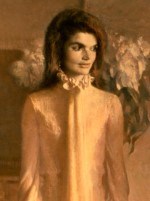 Jacqueline Kennedy
Wife to President John F. Kennedy
1961-1963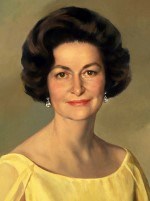 Lady Bird Johnson
Wife to President Lyndon B. Johnson
1963-1969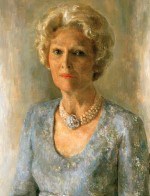 Patricia Nixon
Wife to President Richard Nixon
1969-1974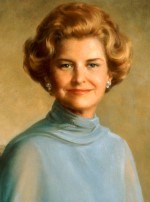 Betty Ford
Wife to President Gerald Ford
1974-1977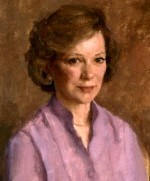 Rosalynn Carter
Wife to President Jimmy Carter
1977-1981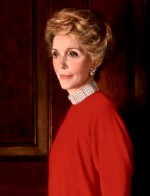 Nancy Reagan
Wife to President Ronald Reagan
1981-1989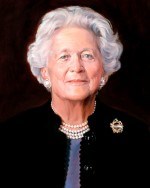 Barbara Bush
Wife to President George H.W. Bush
1989-1993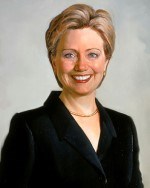 Hillary Clinton
Wife to President Bill Clinton
1993-2001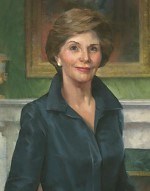 Laura Bush
Wife to President George W. Bush
2001-2009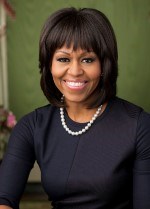 Michelle Obama
Wife to President Barack Obama
2009-2017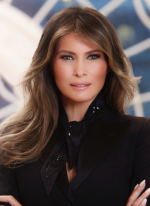 Melania Trump
Wife to President Donald Trump
2017- 2021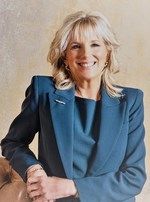 The first floor is dedicated to displays of first ladies inaugural gowns
and insights from former first ladies on the "highs" and challenges of such a lofty and visible position.
On the lower level, the main attraction is a video which primarily focuses on the unquestionably most influential first lady in our nation's history … Eleanor Roosevelt.
10 Major Accomplishments of Eleanor Roosevelt
#1 She worked with the Red Cross during the First World War
In 1917, when the United States entered World War I, Eleanor Roosevelt worked with the American affiliate of the Red Cross, a humanitarian and disaster-relief organization. She staffed the Red Cross canteen, served food to soldiers departing from Washington's Union Station and balanced its books. She volunteered at the Naval Hospital, visiting the wounded and coordinating families' appeals for aid. Roosevelt was also active in the Navy League's Comfort Committee, an organization in which volunteers knit sweaters, socks and other items for soldiers serving abroad.
Eleanor Roosevelt in 1908
#2 She was actively involved in the activities of WTUL and LWV
In the 1920s, Roosevelt worked with the Women's Trade Union League (WTUL). She raised funds to support the goals of WTUL, which were: a 48-hour work week, minimum wage, and the abolition of child labor. She was also a member of the Legislative Affairs Committee of the League of Women Voters (LWV), a civic organization founded to support the new women suffrage rights and help women take a larger role in public affairs. During this time, Eleanor became an influential leader in New York State Democratic Party and won the support of Democratic women for her husband Franklin D. Roosevelt.
#3 Eleanor established the Val-Kill Industries in 1927
In 1927, along with her friends Nancy Cook, Marion Dickerman and Caroline O'Day, Eleanor Roosevelt established the Val-Kill Industries. She and her business partners financed the construction of a small factory to provide supplemental income for local farming families who would make furniture, pewter and homespun cloth using traditional craft methods. To capitalize on the design movement of the time known as Colonial Revival, most Val-Kill products were modeled on 18th-century forms. Though Val-Kill Industries didn't attain the heights Roosevelt expected it to, it did pave the way for larger New Deal initiatives during her husband's presidency.
#4 Eleanor Roosevelt transformed the role of the First Lady
In 1932, Franklin D. Roosevelt became President of U.S. He was re-elected in 1936 and in 1940, he ran for a third term against the convention of a maximum two terms. He won again and also won the 1944 election. The two term convention was made into a law after his presidency. Eleanor Roosevelt was thus the longest-serving First Lady of the United States from March 1933 till the death of FDR in April 1945. Before her, the role of the First Lady was traditionally restricted to domesticity and acting as a hostess. Eleanor transformed the role and was more active than any First Lady before her. She used her position as a platform for her social activism and continued with her business and speaking agenda. President Franklin D. Roosevelt and First Lady Eleanor Roosevelt in 1941
#5 She was the first First Lady to write a daily newspaper column
As First Lady, Eleanor often traveled throughout U.S. to gauge the conditions in which the Americans lived during the Great Depression and aided her husband in coming up with solutions to the issues. From 1935 to 1962, she wrote, a six days a week newspaper column, titled My Day. In her column, she discussed issues such as race, women, and key events like Pearl Harbor, Prohibition etc. Eleanor was the first First Lady to write a daily newspaper column. She was also the first presidential spouse to write a monthly magazine column, to host a weekly radio show and to hold regular press conferences. In 1940, she also became the first First Lady to speak at a national party convention.
#6 Eleanor played a key role in the formation of National Youth Administration
During the Great Depression, American youth faced many problems including those of unemployment and not being able to afford education. Roosevelt recognized the need for government interference and acted as the primary catalyst for change. She worked with the American Youth Congress (AYC) and was instrumental in the formation of National Youth Administration (NYA), an agency which focused on providing work and education for Americans between the ages of 16 and 25. NYA, which operated from 1935 to 1943, helped over 4.5 million American youths find jobs, receive vocational training and afford higher standards of education. It played a key role in enabling American youth to contribute to the war effort and stimulate the American war economy.
#7 She was a leading activist for the rights of women and African Americans
Eleanor Roosevelt was vocal in her support of the African-American civil rights movement. She broke with precedent by inviting hundreds of African-American guests to the White House. She was one of the only voices in the White House that insisted that benefits be equally extended to Americans of all races. Eleanor also worked tirelessly for the rights of women. Among other things, she encouraged her husband to appoint more women to federal positions, helped working women receive better wages and held numerous press conferences for female reporters only, at a time when women were barred from White House press conferences.Eleanor Roosevelt with an African-American child in Detroit in 1935
#8 She played an active role during World War II including chairing the OCD
After the advent of the Second World War in 1941, Eleanor co-chaired the Office of Civilian Defense (OCD) till February 1942. OCD was responsible for coordinating measures for protection of civilians like special fire protection and carrying out war service functions such as child care and health. She visited troops on a morale-building tour, encouraged volunteerism on the home front and advocated increased roles for women and African-Americans in the war effort. Roosevelt also supported the immigration of European refugees. Although her efforts in this regard were mostly in vain, she did successfully secure political refugee status for 83 Jewish refugees from the S.S. Quanza in August 1940.Eleanor Roosevelt, on a tour of the South Pacific during World War II, visiting a wounded U.S. Marine in 1943
#9 Eleanor oversaw the drafting and passage of the Universal Declaration of Human Rights
After Franklin D. Roosevelt's death in 1945, President Harry S. Truman appointed Eleanor a delegate to the United Nations (UN). In April 1946, she became the first chairperson of the preliminary UN Commission on Human Rights. The commission established a special Universal Declaration of Human Rights Drafting Committee which was chaired by Roosevelt. The Universal Declaration was adopted by the General Assembly in 1948. Even though it is not legally binding, the Declaration has been adopted in or has influenced most national constitutions since 1948. It has also served as the foundation for international laws and treaties. It is considered one of the most prominent achievements of Eleanor Roosevelt.
Eleanor Roosevelt with the Mexican version of the Universal Declaration of Human Rights
#10 She is ranked among the most influential people of the twentieth century
Roosevelt served as the first U.S. Representative to the United Nations Commission on Human Rights from 1946 to 1953. In 1961, President John F. Kennedy appointed her to chair the Commission on the Status of Women and she continued in that capacity till shortly before her death in November 1962. The UN posthumously awarded Roosevelt with one of its first Human Rights Prizes in 1968 in recognition of her work. In 1999, she was ranked ninth in the top ten of Gallup's List of Most Widely Admired People of the 20th Century. The same year, Eleanor Roosevelt was also included in TIME magazine's compilation of the 100 most influential people of the twentieth century.
Comparisons are also made with Mary Todd Lincoln and the trials and tragedies she faced while in the White House, Hillary Clinton who was intimately involved in domestic policy and Michelle Obama and her challenges raising two daughters in the public bubble of Washington and their father's presidency.
There was one unique photo … six living first ladies assembled together … a scene which might never happen again.
(front row)  Lady Bird Johnson, Nancy Reagan, Rosalynnn Carter and Pat Nixon
(back row)  Laura Bush and Barbara Bush
A block away, is located the Victorian ancestral home of First Lady Ida Saxton McKinley and, later, President William McKinley.
The Saxton-McKinley house is a two and three story brick building of irregular massing. It was constructed in two segments, in 1841, and circa 1865. The earliest portion is at the rear of the structure and was a two-story gable roofed building. This is significant as the only residence with direct historical ties to President William McKinley remaining in his hometown of Canton. It was the family home of McKinley's wife, Ida, and he and his wife lived in the house between 1878-1891 during the period he served in the U.S. House of Representatives.
The front entry and stairwell
is one of Fisher's favorites.  The wallpaper, a dense fruit, flower and foliage design, was recreated from a pattern popularized a century ago by the English Designer William Morris.  The freestanding rug for the hallway was woven on the same looms that milled William Morris' rugs 120 years ago.  Freestanding rugs were just becoming popular in the foyer when the McKinley house was decorated.
The spiral staircase reconstructed from black walnut winds from the stair hall to the second and third floors of the house. On the exterior, the massive wrap-around porch was recreated through the use of early photographs of the house.
The Saxton McKinley House in Canton celebrated its national debut as the home of the National First Ladies' Library with a dedication ceremony and Victorian Gala in June, l998 with Former First Lady Rosalynn Carter.  Known as the Grand Lady of Market Avenue, the Saxton McKinley House breathes new life as the first ever facility dedicated to documenting the lives and accomplishments of America's 47 first ladies and other important American women in history.
Original Saxton family piano
William McKinley's original legal desk, a gift from his mother which traveled to every he lived in from Canton to the White House
The public rooms of the house have been restored to their original splendor, complete with ornate historical wallpaper and period furniture. Great care has been taken to ensure that all design elements, including patterns of wallpaper, carpets and area rugs, are authentic.
The tiara Ida s wearing in the above photograph was lost for many decades … and incredibly turned up during a filming of the television show Pawn Stars!
The renovated ballroom is, and always has been, located on the third floor of the house. Many parties were held in this ballroom, since the Saxtons were among the most prominent families in Canton. In President McKinley's study, all of the wallpapers were custom-made by historic merchants to replicate wallpaper depicted in an early photograph of the study taken during his official residence. The photo revealed a wallpaper that resembles an intricate quilt of Oriental scenes. This kind of paper spoke of being well-traveled and well-read, according to Fisher. Fisher traced the wallpaper pattern to Bradbury & Bradbury of California who recreated the hand blocks used to print a similar pattern.
The formal parlor is decorated in the more opulent Italianate style that became popular after the Civil War. In this area there are 23 different wallpaper patterns in subtle shades of tan, grayish green, rose and warm beige. The flow of color and pattern creates an ambiance Fisher describes as "feminine but understated and elegant." Lace curtains, authentically reproduced from an 1876 pattern, are thrown over rods and pinned in place — just as the Victorians did it. This pattern was seen in a Victorian mansion of the 1870's in Connecticut. The chrysanthemum pattern of Wilton Carpet was loomed in the same mill that First Lady Dolley Madison ordered some of the carpet for the White House. The antique light fixtures are made of alabaster
On the second floor is Ida Saxton McKinley's sitting room and adjacent bedroom. The wallpaper for these rooms was hand-screened by Scalamandre to historically represent the wall coverings in favorite rooms at Ida Saxton McKinley's North Market Avenue residence, according to two original photos of those rooms.